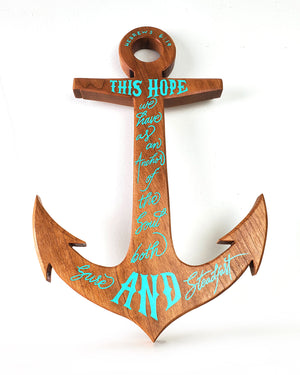 Anchor of Hope
This anchor is a limited release. 
This cherry wood anchor is made completely by hand. The shape is cut with a jigsaw and sanded for a smooth surface. It features Hebrews 6:19, which is hand lettered. A final coat of gloss lacquer is applied to protect the cross and give it a beautiful sheen.

Size: 12" x  8.25" 
All items are shipped with USPS and are shipped within 7-10 days of purchase.