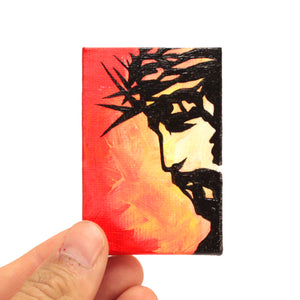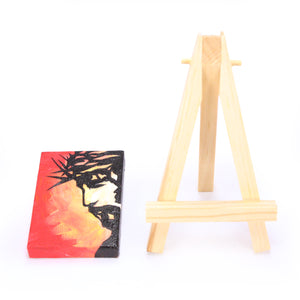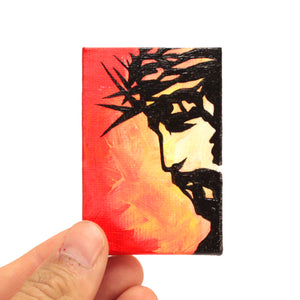 Crown of Thorns
2 x 3 inch mini painting with easel.
There is a lot of time and love put into these mini's. Although they are small in size they pack a powerful punch. Each canvas is hand painting and comes with a custom easel to display your mini.
*Quantity is one with order. The second cross in the photo is for display purploses.