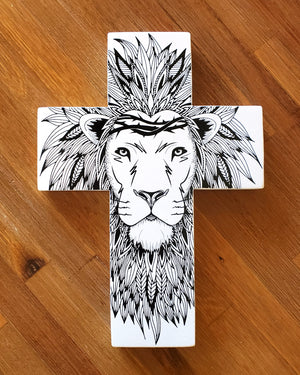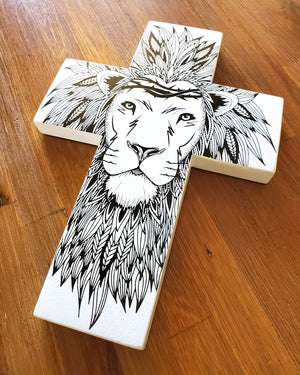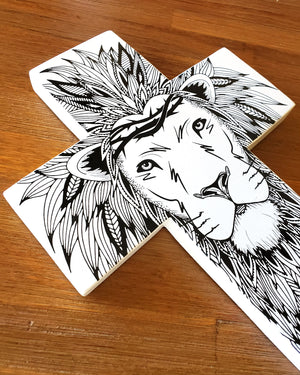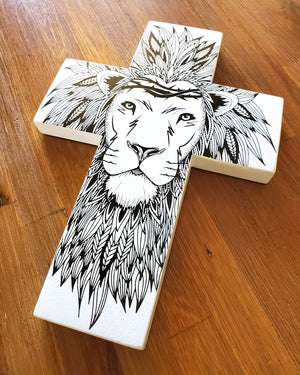 Lion of Judah- Cross
Behold the Lion of Judah
'Do not weep. See, the Lion of the tribe of Judah, the Root of David, has conquered, so that he can open the scroll and its seven seals. '  Revelation 5:5
This wood cross is made completely by hand. The shape is cut with a jigsaw and sanded for a smooth surface. The cross is painted with a thick coat of white and has a black screen printed lion design. This design was created on my iPad. A final coat of gloss lacquer is applied to protect the cross and give it a beautiful sheen.

Size: 10.5" x  7.25" 
All crosses are shipped with USPS and are shipped within 7-10 days of purchase.