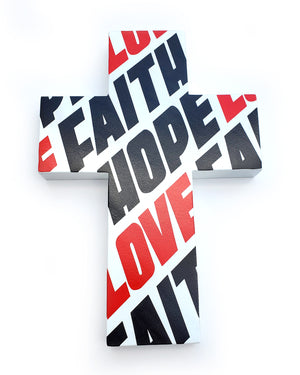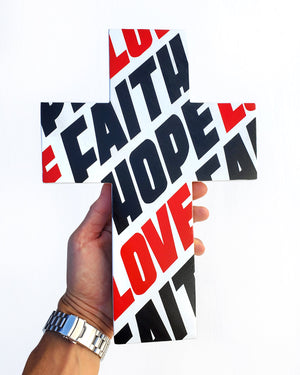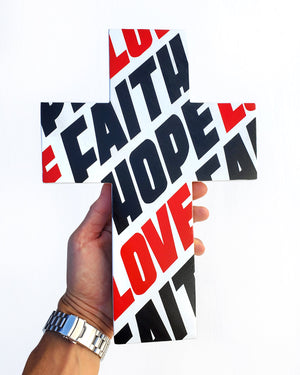 Love Cross
This cross is a limited release. Each cross will receive either a Black or White print of your choosing.
This wood cross is made completely by hand. The shape is cut with a jigsaw and sanded for a smooth surface. The design was created on my iPad and then screen printed using two different colors. A final coat of gloss lacquer is applied to protect the cross and give it a beautiful sheen.

Size: 11.7" x  8.25" x 1"
All crosses are shipped with USPS and are shipped within 7-10 days of purchase.