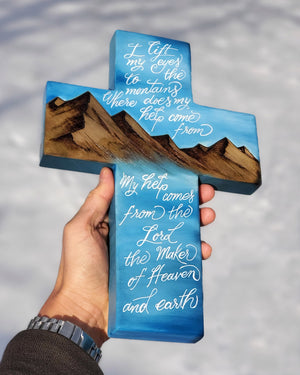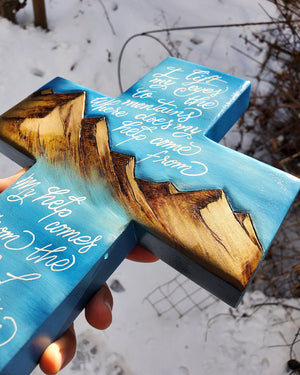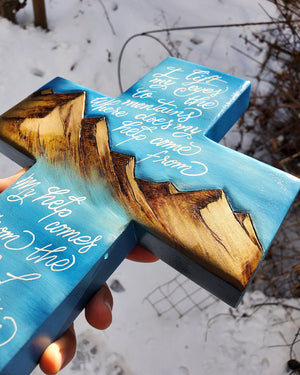 Psalm 121- Blue Mountain Cross
This cross is a limited release. 
This wood cross is made completely by hand. The shape is cut with a jigsaw and sanded for a smooth surface. The mountain tops are carved out with a dremel to show depth. They are also burned with a wood burning pen to create the shadows. Beautiful oil paint is used allowing the sunset and clouds to really pop! The lettering of the scripture is hand drawn. A final coat of gloss lacquer is applied to protect the cross and give it a beautiful sheen.

Size: 11.7" x  8.25" x 1"
All crosses are shipped with USPS and are shipped within 7-10 days of purchase.