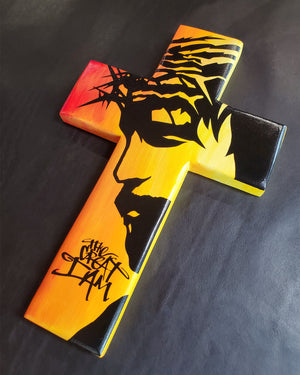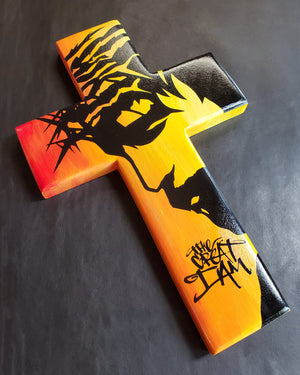 Son of God- Cross
And behold, the curtain of the temple was torn in two, from top to bottom. And the earth shook, and the rocks were split. Matthew 27:50-51.

This wood cross is made completely by hand. The shape is cut with a jigsaw and sanded for a smooth surface. The cross is painted with acrylic and has a black screen-printed design of Jesus. This design was created on my iPad. A final coat of gloss lacquer is applied to protect the cross and give it a beautiful sheen.

All crosses are shipped with USPS and are shipped within 7-10 days of purchase.