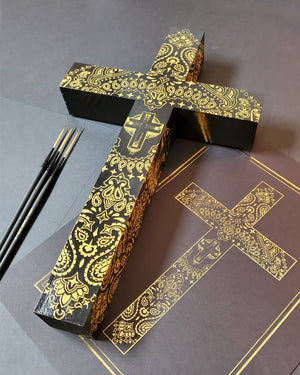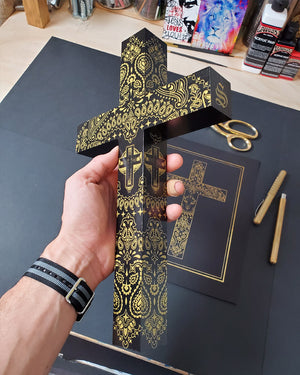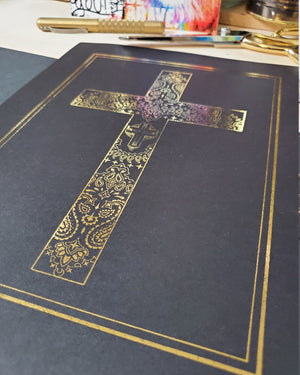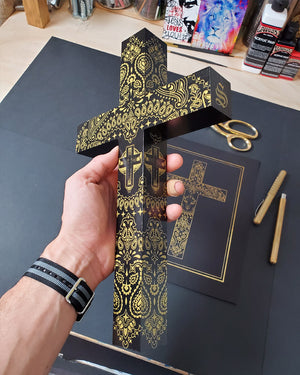 SRVNTZ X GBS Bandana Cross - Gold/Black
This unique Gold/Black Bandana cross has never been done before. It's 1 of a kind and will not be made like this again! The bandana print is on all 3 sides with special placement of the Srvnts "S".

The Gold/Black foil print will be added for free.
Product Details:
Dimensions 13" (H) x 7.75" (W) x 1.5 (D)
Handmade wood cross 
Bandana Screen Print 
1 of 1
Hand numbered